I'm Liz Lacy
Psychotherapist & Trainer
A Fuller Life is Just Waiting Around the Corner
Individuals & Couples Therapy
Take the first step toward greater mental health and stronger relationships.
Training / Supervision
Advanced clinical therapy training for professionals and supervision for masters and PhD level individuals.
Emotional pain is common and treatable
Find out more about me and my services and how I help people reclaim their lives
My name is Liz Lacy. I am a New York State Licensed Clinical Social Worker and a Certified Advanced Schema Therapist, EFT Couples Therapist, International Lecturer and Supervisor with over 20 years of post-graduate experience. In my practice, I provide psychotherapy in a warm, accepting and challenging environment.
addictions (esp. intimacy disorders)
I work primarily with adolescents and adults. I just want to say to you that you can have a life that's worth living and the solution may be through psychotherapy.
Supportive, client-centered individual treatment to adolescents (16+) and adults. Couples psychotherapy in a safe yet challenging environment.
Anxiety
Treatment for Anxiety, Chronic Worry, and Fears. Focusing on Physical / Feelings, Cognitions / Thoughts, and Behaviors.
Intimacy / Sex Addiction
Intimacy Disorders / Problematic Sexual Behaviors which can harm an individual's relationship, family life, financial and overall emotional life.
Couples Therapy
Learn effective, powerful methods of making real and lasting changes in your relationship through EFT, Gottman Method and Schema Therapy for Couples
Personality Disorders
Narcissism, Borderline and Obsessive Compulsive Personality traits often cause people significant difficulties in interacting with coworkers, spouses, family and friends.
Professional Training
& Clinical Supervision
In my practice I have an advanced certification in Schema Therapy, Training and Clinical Supervision. I supervise Masters and PhD level individuals nationally and internationally.
I also train nationally and internationally for small and large groups in the areas of CBT Protocols, Schema Therapy Techniques, Narcissism, Trauma and Sexual Addiction
What is Clinical Supervision?
Clinical Supervision is a professional method to keeping your practice healthy, effective and more objective. It also allows you to learn new skills one on one.
Do you provide Schema Therapy certification?
I have an advanced certification in Schema Therapy which will allow all supervision and some training hours to credit you toward schema therapy certification. Both basic and advanced levels..
How can CBT help improve my client's results?
CBT protocols are evidence-based. That means they have proven results to help your clients recover from complex anxiety disorders in a short amount of time. It is exciting for clients and clinicians.
.
Will Schema Therapy work for adolescent clients?
Schema Therapy is very effective for clients from ages 12-23. Adolescents report that it makes sense to them and helps them heal more thoroughly from underlying emotional pain.
About Liz Lacy
I have worked for more than 16 years with addictions, particularly sex/love. I have done my post-masters training at the American Institute for Cognitive Therapy (specializing in CBT), NY/NJ Institute for Schema Therapy, Beck Institute, and New York City Center for Emotion Focused (EFT) Couples Therapy. I continually attend specialized training in current evidence-based practices.
I have also served on Executive and Administrative Government and Private Boards, as an Executive Clinical Director for HVCS and as clinical consultant for several executive coaches over the last 16 years.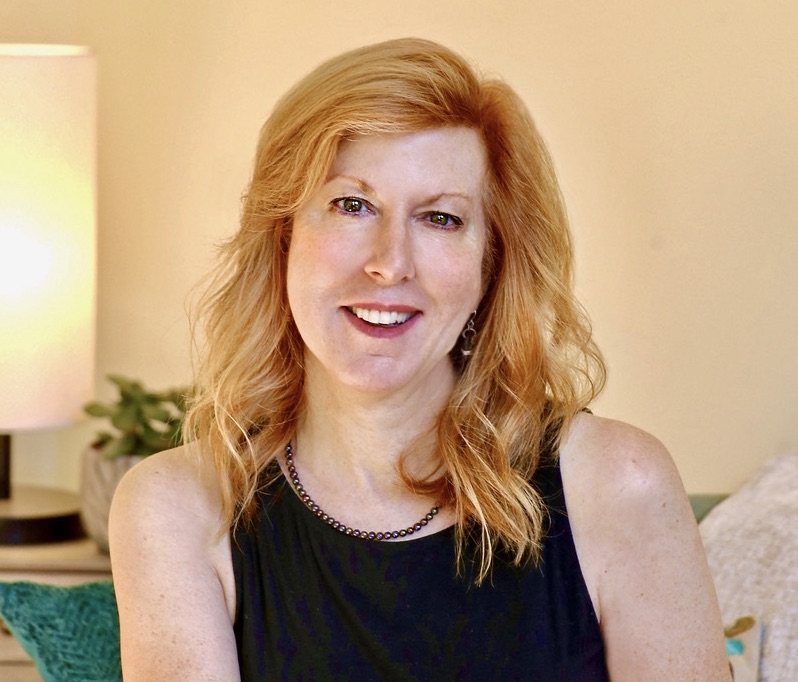 Competent, caring and compassionate therapist. I had a long history of family Abuse and anxiety... I'm glad to say they are much better because of Liz.
-Matt L.
"After retirement it was time to finally face who I was, and Liz is helping me do that. She really gets me and 'hears' me. You are never too old to change."
-Donna T.
"Liz is a bright, knowledgeable and compassionate professional. I would highly recommend Liz to anyone who is looking for quality care."
-Kate S.
As seen in CURBED

- The Best Therapists in New York 2021
Though recommending a therapist should be as common as passing on an excellent upholsterer, there is still a stigma to tending to one's mental health. Another complication: Sometimes the person you most trust for a recommendation isn't someone with whom you want to share a therapist. So we decided to ask 31 notable New Yorkers about their therapists and are publishing their referrals in their own words
Jewelry designer Pamela Love: "Elizabeth Lacy has helped me tremendously with anxiety and coping with the effects of childhood trauma. The progress I have made with her in only one year has been far greater than all the work I have put in over the past decade."
If you'd like to be an active part in your healing process while in therapy, listen to this…
read more
Find Balance and Stability in Your Life Patterns with Schema Therapy. Helping you to heal for lasting change.
If you have found that you have suffered from emotional pain or had a series of negative events happen on and off as a pattern throughout your life, schema therapy will help.
Schema therapy uncovers and corrects distorted patterns - it helps to break the old links. It is deeper emotional and cognitive work where we will identify your specific schemas and coping modes, helping you to heal them for lasting change. Schema Therapy gets to the root of the life patterns.
Don't Wait Any Longer. You CAN Feel Better And Meet Your Goals!